The Secretary General Ahmed Bening Wiisichong engaged the Executive Chairperson, Ms. Asanda Luwaca and the team at the National Youth Development Agency(NYDA) of South Africa in Midrand.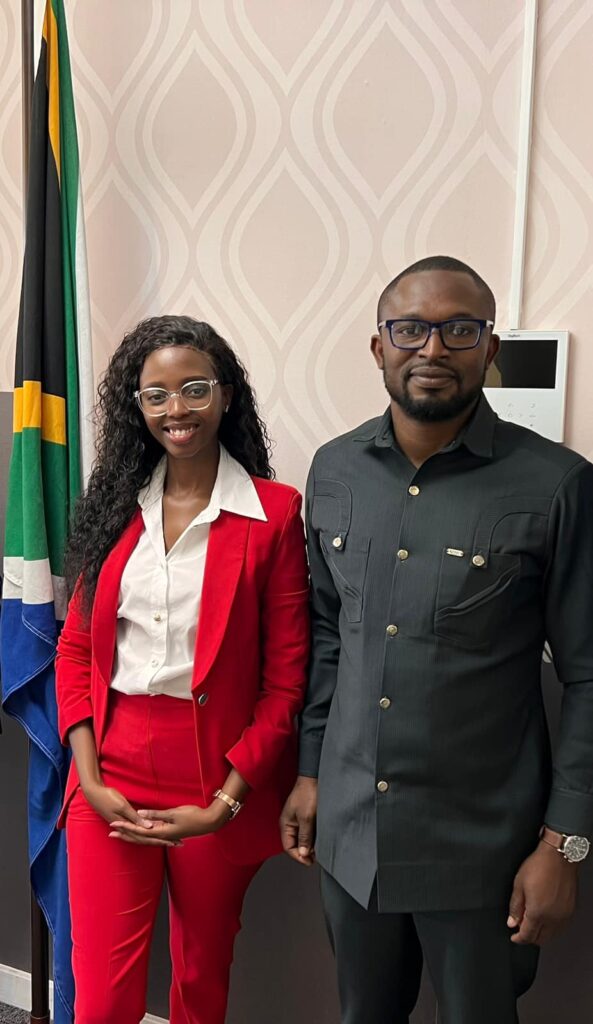 They discussed among other things the upcoming Nelson Mandela Youth Dialogues (NMYD 2023) scheduled for March this year.
The SG emphasized the need for all National Youth Councils and equivalent structures across all African members states to be given an opportunity to participate and stressed the necessity for equal representation and the strategic importance of the NMYD 2023 to regional integration efforts on the continent.
The Republic of South Africa remains a strategic and reliable youth development partner in the continent and a member organization of the Pan African Youth Union through the NYDA, which continue to support the work of the PYU.
The meeting further discussed the role of the Republic of South Africa in the implementation and operationalization of PYU strategic priorities for 2023 and the need for the NYDA to scale up engagements within the Southern Africa region, to support the Republic of Namibia and the Republic of Botswana who currently leading regional coordination efforts in Southern Africa are.
The Pan African Youth Union remains grateful to the government and people of South Africa for their unyielding commitment to Pan Africanism and the work of the PYU.
All roads lead to South Africa from the 10th -13th March 2023.